9 Sustainable Coffee Brands to Start Your Day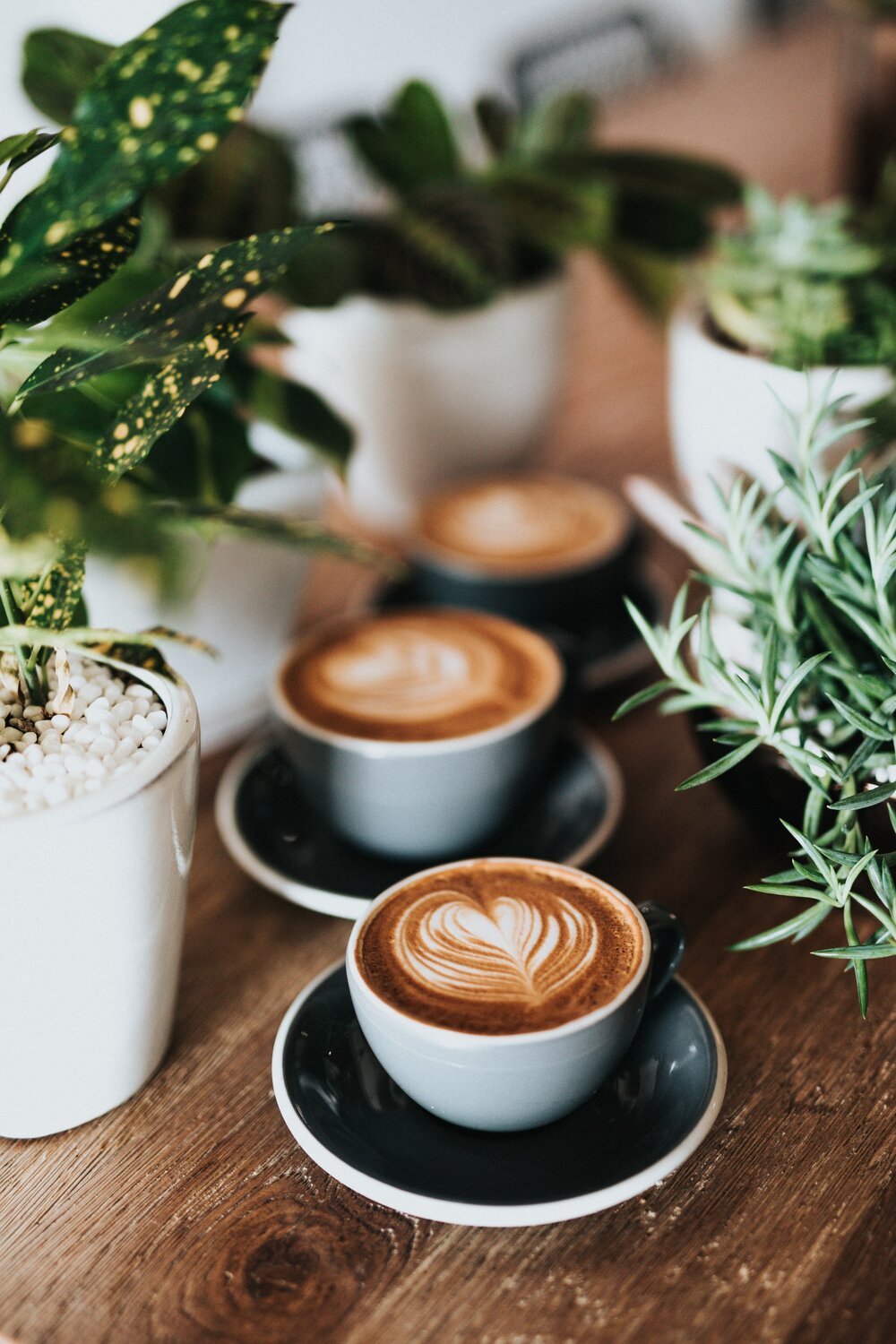 My husband bought me a hammock chair for my birthday, which is a great gift, by the way. Sipping a vanilla latte or mint mocha while sitting in my hammock during mid-morning has become nearly a daily ritual. For me, coffee is more than just a drink; it is a break that I savor. We want to feel good about our daily choices, especially those that make us feel good. That means discovering coffee brands that are good for the people and planet.
Coffee consumption has grown so much that farming methods evolved from small farm family production using natural shade and rich soil properties to mass deforestation and chemical use. Did you know that coffee is the 2nd most tradable commodity after oil? This draws in companies trying to make big bucks quickly. Nearly 2.5 million acres of forest has been cleared in Central America alone for coffee farming. Fair and humane labor practices are also not always guaranteed in coffee farming. Growing coffee in high elevations under direct sun yields higher volumes, leading some companies to sacrifice considerations about environmental impact and humane working conditions.
Fear not, though, as conscious consumerism grows, so has the return to the roots of coffee production, which worked with the environment and for the community not against it. When choosing your coffee brands, I recommend looking for small brands; and certifications like Rainforest Alliance, shade-grown, organic, and/or fair trade. Lucky for you, I have done the research, and here are 9 amazing brands for you to consider! Grab your coffee, a blanket, a comfy spot, and discover your new favorite daily pick me up.
Sustainable Choices: Volcanica offers easy shopping by Rainforest Alliance certified, shade-grown and fair trade. Some of their coffees are marked organic, but I didn't see the USDA Organic seal.
Product Choices: Volcanica has one of the largest varieties of flavor profiles and countries of origin. They offer many single-origin options, blends, 100% Kona coffee, and Jamaica Blue Mountain.
Perks: Besides easy shopping, their site offers coffee education that is easy and enjoyable to read, plus recipes! They donate to charity:water with every sale –doing even more good. Finally, Volcanica has rave reviews for the freshness of their coffee.
---
Sustainable Choices: Gourmesso offers a nice selection of Rainforest Alliance, fair trade, and organic coffee. Their K cup pods are fully compostable, and Nespresso pods do not have any aluminum or plastic. I prefer to avoid single-use; however, being compostable makes them a consideration.
Product Choices: Gourmesso offers 35+ types of coffee pods. Roast levels of light to dark, espresso pods, Lungo capsules and flavored coffees are available.
Perks: Gourmesso offers a loyalty club, rewards, and bundles as ways to save. They donate to the National Forest Foundation to have a tree planted with every order.
---
Sustainable Choices: Stone Street also offers easy shopping by certifications for Rainforest Alliance, fair trade and organic. Many of their products are packaged in recyclable materials.
Product Choices: They offer roast levels from light to dark, beans from many regions, pods (that are recyclable), Jamaican Blue, Kona, and an iced blend. They also carry a nice mix of single-origin and blends.
Perks: Stone Street is a small batch roaster, which is usually higher quality and reduces waste. They are a small roaster with less than 10 employees – I love supporting small businesses. You can subscribe for savings and join their club for special offers and coffee insights.
---
Sustainable Choices:  Caribou offers a lot of Rainforest Alliance certified coffees, including cold brew packs. Even their K-cup pods are certified; however, their packaging is plastic and does not indicate recyclable, so I wouldn't recommend the pods.
Product Choices: They carry whole bean coffee, cold brew packs and K-cup pods.  They offer light to dark roasts and flavored coffees in 7 grind options.
Perks: Caribou is the largest brand I selected, with over 600 locations in the USA, so you might just be able to visit one of their shops and get a fancy coffee drink you can feel good about. One of their blends donates 10% of proceeds to Girls on the Run, one of my favorite charities. I had Caribou a few times when traveling for work, and I loved their coffee – so tasty.
---
Sustainable Choices: Eighty percent of Joe's coffee is Rainforest Alliance certified. They also offer some fair trade, organic, and shade-grown options.
Product Choices: Joe's offers many single-origin beans, some blends, and instant coffee. They also carry turmeric, tea, and equipment.
Perks: You can become an expert in-home barista with their virtual classes! Joes' is very transparent about their products by providing information on the origin of their coffees, the family or co-ops that provide their beans, and how their products are produced.
---
Sustainable Choices: Nearly all of the Mountain Bird's products are Rainforest Alliance certified. They even tell you on each product what percent of the beans are certified. They have their own high-efficiency roaster to lower their energy impact.
Product Choices: Mountain Bird has a good selection of single origin, blends and espresso beans across the roast profile.
Perks: Mountain Bird provides notes on the farm, growing elevation, processing, and flavor for each product. They are a family-owned business with less than 25 employees.
---
Sustainable Choices: Counter Culture is Rainforest Alliance certified and B Corp certified, both gold-standard certifications. They publish an annual transparency report about their impact on people and planet, as well as product purchasing and manufacturing.
Product Choices: They mostly carry blends handpicked from farm partnerships worldwide, so they can produce their own flavors, making them unique. They do offer a single-origin coffee via subscription.
Perks: Counter Culture has a huge Learn center on their site with brewing guides, virtual tastings, virtual classes, and more. They fund a seeds program providing financial grants to the producers they work with to improve sustainability. Finally, their products have fun names like Field Trip, Big Trouble, and Hologram.
---
Sustainable Choices: Rao's carries several Rainforest Alliance certified coffees, and all of their products are shade-grown. Their packaging appears to be recyclable.
Product Choices: Rao's offers beans in the whole range of roasting profiles, even very dark. They offer whole beans and 5 grind choices. They also offer tea and a cold brew.
Perks: Roa's site has a whole page explaining the coffee producing process from seed to bean. They offer mocha and hot chocolate powders for making some fun drinks. They are a small company that hand roasts their beans in small batches.
---
Sustainable Choices: Joe Van Gogh has many certified organic and fair trade beans, as well as one from Nicaragua that is Rainforest Alliance certified. Their packaging appears to be recyclable. They have a composting program and use solar panels on their roasting facility.
Product Choices: You will not be short on choices when shopping here. They have over 50 types of blends and single-origin coffees to choose from. Select your grind option – there are 7 to choose from.
Perks: Learn different brewing methods and discover fun recipes right on their site. Joe Van Gogh offers subscriptions for easy shopping and discounts. They also offer sets so you can try more varieties.
---
After doing my research, I am going to be expanding my coffee choices. I am excited to try many of these. In honor of my daughter having to do school from a computer for the last year, I am starting with Counter Culture's Field Trip blend and am going to try one of their classes. I am also going to nab some Gourmesso Sir Hazelnut K-Cup pods, as I like a nutty taste to my coffee. Which one(s) do you want to try? Whichever one you choose, find a quiet spot to savor it and give yourself a much needed break.
P.S.- I highly recommend dropping hints about a hammock chair as a gift for your birthday or any other holiday.
---
About the Contributor: Mindy Redburn-Smoak has enjoyed a 20+ year career in corporate learning as a consultant, designer, and manager. She is passionate about sustainable living, family, travel, and dog rescue. She has been on a mission to live more sustainably for several years, and loves the journey of learning and trying new things in this space. She is on another journey pursuing her dream of writing about things she is passionate about and that can make a difference in the world. The best way to connect with Mindy is via email at mredsmoak@gmail.com.
---
#Content-Attribution#
Content Creator: Mindy Redburn-Smoak
Date: