A Guide to Beautiful, Sustainable Bridesmaid Dresses
Where to find beautiful, sustainable bridesmaid dresses? 
For every newly engaged couple, wedding planning is a huge, never-ending list of tasks that can become daunting and overwhelming if we don't know what we are doing. Although this period is often very exciting, there are so many things that need to be taken care of before the special day!
Choosing the right bridesmaid dresses is particularly difficult, as they need to work for your wedding theme and be liked by all the bridesmaids. And if you throw sustainability into the mix, the task becomes even more complicated. 
Thankfully, there are more and more options for sustainable bridesmaid dresses on the market, so it does not mean you need to ignore your values when planning your wedding. 
This article will teach you how to choose more sustainable dresses for your bridesmaids, and where they can be found. That way, your wedding (too) can be as sustainable as possible! 
How to choose sustainable bridesmaid dresses?
The number one priority you should have if you want to choose eco-friendly dresses is to pick ones that your bridesmaids will be able to wear over and over again. Not just for your wedding, but on multiple other occasions! Because no matter how sustainable a dress is, if it is only going to be worn once, it is extremely wasteful. 
The best way to ensure your bridesmaids will wear their dresses again in the future is to let them choose whatever dress they want to wear. This is what Natalie, Sustainably Chic founder, did at her wedding and all her bridesmaids looked absolutely beautiful! 
And why not ask your girlfriends if they already have a bridesmaid dress in their closets? They may have already attended a wedding or another formal event in the past, which means that they could reuse their dress this time again. 
If you have a specific theme for your wedding, discuss it with your girlfriends to see if they already have something that would work. If they don't, give them a few guidelines and let them pick their dresses according to their taste. 
If you prefer choosing the dresses, ask your bridesmaids about the colors and styles they like, and pick accordingly. And do not forget to consider their body shapes to make sure the dresses will be flattering and that they will fit perfectly. 
What's more, if your bridesmaids need a new dress for your wedding, choose ones made using eco-friendly fabrics, such as organic cotton, Tencel, linen, recycled polyester, or deadstock fabrics.  
The quality of the dress is another important factor to take into account to make sure it will last for years and will not fall apart quickly.
The dresses must make each of your bridesmaids feel confident and amazing. They need to complement their silhouettes and be comfortable to wear at the same time. If they feel good in them, your friends will be more likely to reuse them in the future! 
When picking the dresses, also do not forget to be conscious of everyone's budget. Buying a new bridesmaid dress can be a big expense for many, not to mention all the other costs of attending a wedding.
This is another reason why I think letting your girlfriends choose their dresses is a great idea. It means that not only they will be able to pick a dress they will absolutely love, but they will also be in control of how much they will spend on their dress. They will have more control over the price and buying a dress won't have to be a big financial burden for them. 
Finally, consider letting your bridesmaids choose their footwear and accessories as well. They all probably already own a nice pair of heels or beautiful earrings and necklaces. It would be an additional expense for them to buy new shoes and jewelry, and it would not be sustainable to do so. 
Letting them pick their own accessories and shoes will allow them to express their personality, and it will make each of them truly unique. Plus, it is one less thing you need to worry about before your wedding day! 
Where to shop for eco-friendly bridesmaid dresses?
Once you have decided whether you want to let your girlfriends pick their bridesmaid dresses or if you prefer choosing the specific models in advance, you need to know where to find them. 
The dresses in your bridesmaids' closets 
As mentioned earlier, the most sustainable dresses are the ones your friends already have in their closets. If you do not mind a more mismatched look at your wedding or if you gave your bridesmaids a few guidelines and they have exactly what you want at home, why don't they reuse what they already have? 
Allowing them to wear dresses they bought in the past is awesome for preventing waste as they are reusing something that was collecting dust in a closet. 
It also means that they do not need to purchase a new dress, thus not contributing to the demand for new dresses to be produced and saving a lot of money in the process. 
All the bridesmaids could also swap their dresses if they wish to refresh their looks and do not want to always wear the same thing at weddings.
Rental services
As bridesmaid dresses are usually only worn once, or a couple of times at best, renting them can be a great option that is not only more sustainable but also more budget-friendly!
Since you can rent a formal dress at a fraction of the retail price, it means that you can afford more high-end, designer pieces that you would otherwise not be able to choose. And this option is better if your bridesmaids have a limited budget and you do not want them to break the bank for your wedding. 
Check if you have a local renting shop in your area or visit an online store that rents dresses and formalwear. There are many websites available in the United States, but our favorite one is Rent The Runway. 
It is a membership-based website that has a huge selection of flattering bridesmaid dresses, available in sizes 0 to 22. You get to choose between a large variety of colors, styles, and lengths, and it even has some dresses for pregnant women. 
Second-hand stores or online websites 
Even though it is a bit harder to find exactly what you are looking for, buying second-hand is another sustainable alternative to purchasing new dresses. 
Many women sell their bridesmaid dresses because they don't see themselves wearing them again in the future. Thus, you can find beautiful dresses in perfect condition that have only been worn once and that are sold at a more affordable price. 
Choosing second-hand dresses is extremely eco-friendly as you are giving a new life to dresses that would have probably never been worn again, and you end up saving a lot of money at the same time. 
Of course, finding the exact models and styles you want might be a bit more tricky if you look on the second-hand market, but you might find some cool, unique pieces, so do not ignore this option. 
You may have a local resale shop in your area, but if it is not the case, consider looking for bridesmaid dresses on eBay, Poshmark or Facebook Marketplace. You can also find your dream dresses on specialized websites like Once Wed or Pre Owned Wedding Dresses.  
Ethical & sustainable brands 
If you still could not find the ideal bridesmaid dresses or if you want all your bridesmaids to have the same dress, you will probably have to buy them from an online shop. 
Unfortunately, not all brands are created equal and the majority of bridesmaid dresses on the market are made unsustainably and unethically, and their quality could be better. 
But there are a couple of eco-friendly brands that decided to change the situation, which means that you can now pick beautiful bridesmaid dresses that will not harm the planet. 
Here is our selection of ethical brands selling sustainably-made bridesmaid dresses!
Materials: Recycled Yarns 
Price: $119
Dear Cleo is your go-to online shop for bridesmaid dresses that are both affordable and sustainable. It has an extensive range of styles, from off-the-shoulder maxi dresses to dresses with a bateau neckline and flutter sleeves.
Since the brand specializes in the creation of bridesmaid dresses, it offers a huge selection of dresses, available in sizes 0 to 32. Most of them are made in more than 40 colors to make sure you will find exactly what you are looking for. 
Sustainably made, Dear Cleo's dresses are all made from recycled yarns and made-to-order, which minimizes the brand's waste. 
The company even allows you to try on the dresses at home (for a small fee), which is very convenient if you are still unsure of your choice. 
Shop Dear Cleo
---
Materials: Tencel, Cupro, ECOVERA Viscose, Viscose Lenzing 
Price: $102-248
Whimsy & Row is a California-based fashion brand that creates clothing using low-impact fabrics only. It has different models of dresses that can easily be worn as bridesmaid dresses at a wedding. 
The brand sells a beautiful wrap dress made of a blend of ECOVERA viscose and viscose Lenzing, which are both more eco-friendly types of viscose. You also get to choose between a few other models produced in a silky Tencel-cupro fabric.
Whimsy & Row is a carbon-neutral company that makes its clothes in limited quantities and upcycles its fabric scraps to avoid unnecessary waste. It also produces everything within a few miles from its office to minimize its carbon footprint. 
Shop Whimsy & Row
---
Materials: Tencel, Organic Cotton, Linen, Ecovero Viscose, Cotton
Price: $60-295
Loud Bodies is a size-inclusive, woman-owned brand with a mission to prove that style has no size. The brand sells various styles of dresses designed for special occasions, each featuring very unique and feminine details. 
With options for every budget, Loud Bodies creates its dresses using sustainable materials such as organic cotton, linen, Tencel and Ecovero viscose.
The fabrics are also certified OEKO-TEX Standard 100 and dyed with non-toxic dyes. 
All the clothes are produced in a small atelier in Romania and then shipped in packaging made out of recycled materials. 
We also love that Loud Bodies keeps all its fabric scraps, turns them into pillows and donates them to dog shelters! 
Shop Loud Bodies
---
Materials: Linen, Silk, Viscose 
Price: $218-698
Reformation has an incredible collection of dresses that can be worn as bridesmaid dresses or at any other formal event. You can choose between various styles, necklines, sleeves, lengths and colors. 
Some dresses feature cool details such as waist ties, high slits, open backs, or ruffle-edged straps. Many dresses also have a floral print that makes the whole outfit even more feminine and elegant. 
Reformation's dresses are created in different fabrics, including linen, silk and viscose made from sustainably-sourced wood pulp. The company has been carbon-neutral since 2015, and it cuts and sews over 50% of its clothing locally, in Los Angeles. 
Shop Reformation
---
Materials: Discarded Fabrics, Silk, Cotton 
Price: $99-239
Bastet Noir is a zero-waste brand specialized in the creation of all kinds of dresses, from bridal and bridesmaid dresses to party and shirt dresses.
All the bridesmaid dresses are incredibly beautiful, and they can be customized to your preferences. They are made to order specifically to clients' measurements, and you can even choose a specific color or altered design. 
Bastet Noir's dresses are made from discarded materials and produced by a cooperative of women single parents in Macedonia. 
The brand is very transparent about the costs of each step of the production process, and its profits are reinvested in the makers' small businesses.
Shop Bastet Noir
---
Materials: Deadstock Fabrics, Organic Cotton, Regenerative Cotton 
Price: $109-384
Christy Dawn is a sustainable clothing brand offering a great selection of dresses that can be worn by bridesmaids at weddings. Each piece has some elegant details that make it even more beautiful, such as little bows, floral prints, or butterfly sleeves. 
We particularly love the Quinn dress with its fitted silhouette and ruffles at the shoulders, bodice, and hem. It also has a detachable tie that you can wear around your waist or as a hair accessory. 
Christy Dawn's dresses are either made from organic cotton, regenerative cotton, or deadstock fabrics that would have otherwise been discarded. 
Shop Christy Dawn
---
Materials: Modal, Viscose, Cotton
Price: $98-218
Symbology is an ethical fashion brand creating clothing for women that have sizes ranging from XS to 3X. It has several collections of bridesmaid dresses, each in a different color: you can choose between dresses in shades of red, blue, green and blush. 
Almost all of them are midi or maxi dresses that feature unique patterns that remind us of the natural world.
Each dress is designed to be flattering to a wide range of body shapes and sizes. 
Symbology's bridesmaid dresses are handcrafted in small batches by women artisans in developing countries. The makers use traditional techniques such as embroidery, block printing and tie-dye to create beautiful designs. 
Shop Symbology
---
Materials: Deadstock Fabrics, Organic Silk, Organic Cotton, Recycled Polyester, Organic Modal, Organic Bamboo
Price: $98-227
GUARDI is a female-owned brand that creates vintage-inspired designs blended with easy-to-wear shapes for women who love wearing bold and luxurious clothing. 
Most of its dresses are one-of-a-kind pieces that can be worn by bridesmaids at weddings.
They feature elegant details like tulip skirts, long sleeves, high necklines, lace, and waist ties. 
GUARDI's pieces are made from organic, recycled, or deadstock fabrics. They are produced in limited quantities using artisan techniques in a family-run factory in Europe. The brand also reuses its cut-off fabrics to create small garments to avoid waste and give them a new life. 
Shop GUARDI
---
Materials: Linen, Tencel
Price: $103-180
Velvety is an Australian online store selling all kinds of clothes for men and women, as well as accessories and beauty products.
It has a large variety of elegant dresses sold by ethical fashion brands like Nich, Mantaikotai, and Tasi Travels.
The dresses are either made of Tencel or linen, two extremely sustainable fabrics.
You get to choose between various mini, midi and maxi dresses available in more than 20 colors. 
Velvety's dresses have a romantic feel and lovely detailing like belts, ruffles or buttons, and some even have practical pockets. 
The brand donates a portion of its yearly profits to organizations specialized in animal rescue like Big Sky Sanctuary. 
Shop Velvety
---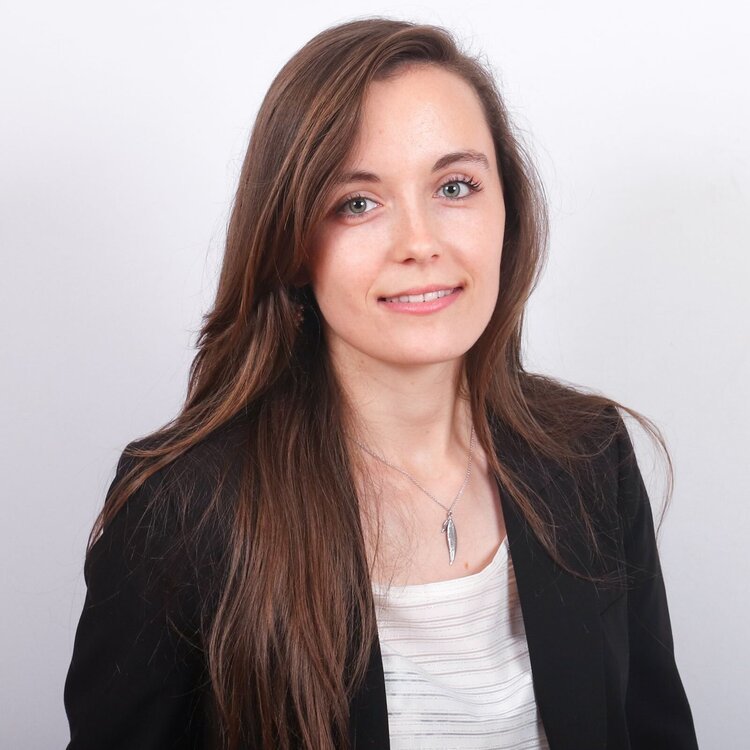 About the Author
Eva Astoul is a French freelance writer, specializing in content related to sustainability, simple living, and a growth-focused healthy lifestyle. She runs her own blog, Green With Less, to inspire people to live a more minimalist and sustainable life.
---
MAKE SURE TO PIN THE PHOTO BELOW TO SAVE THIS POST FOR LATER!
---
WANT MORE SUSTAINABLE BRANDS? VISIT OUR BRAND DIRECTORY!
Our Brand Directory is home to hundreds of sustainable brands, from makeup to cleaning supplies, from underwear to shoes. We have broken everything down by category for easy shopping, along with discount codes unique to Sustainably Chic viewers.
Shop the Sustainable Brand Directory
---
RELATED READING YOU MAY ALSO ENJOY:
---
#Content-Attribution#
Content Creator: Eva Astoul
Date: