11 Comfy & Eco-Friendly Comforters For Sustainable Sleep
COMFY, SUSTAINABLE COMFORTERS
A high-quality, comfy comforter is a must-have for everyone who wants to have a good night's sleep. Choosing the right one for you is as equally important as having the right mattress or pillows. 
When you are looking for a new comforter, you need to pick the right weight and warmth, the right size for your bed, and the right materials. Unfortunately, many brands sell comforters that contain synthetic fabrics or filling, like polyester. 
The problem is that synthetic materials are not only extremely unsustainable but also very bad to sleep in. They are not great for regulating our body temperature, and they are not breathable, meaning that we are either too hot or too cold during the night. 
Most cheap comforters are also very poorly made, and they often fall apart after only a few months of use. Not to mention that a lot of them contain harmful and unhealthy chemicals that are dangerous for human health and the planet! 
If you want to stay away from such comforters, read on! We have selected 11 eco-friendly comforters that are comfortable, breathable and sustainable so that you can feel good sleeping in them. 
Sweet eco-conscious dreams under your new comforter! 
WHAT MAKES A COMFORTER SUSTAINABLE?
A sustainable comforter is one that is good quality and well-made. You should be able to use it for many years without it wearing down, and the filling should not shift or bunch.  
It should also be made in an ethical factory where workers are treated well and paid fairly. It is even better if the factory is Fairtrade-certified!  
Since we are sleeping in it all night, the comforter should be breathable and hypoallergenic, and have temperature-regulating and moisture-wicking properties. 
It should also be safe and free of harmful substances, so look for ones that received the GOTS, MADE SAFE, or OEKO-TEX Standard 100 certifications. 
A sustainable comforter is also made using eco-friendly and natural materials. These will not only be gentler on the planet but also better for your health and sleep quality. 
Finally, try to buy from a brand that received some eco-certifications, such as a B Corporation or a climate-neutral certified company.  
WHAT ECO-FRIENDLY MATERIALS SHOULD YOU SEARCH FOR?
Try to stay away from synthetic materials, like polyester, as these are not great to sleep in. But if you do not mind, recycled polyester will always be a better alternative to synthetics made of virgin materials. 
Conventional cotton is another fabric you should avoid as it is produced using a lot of pesticides, which is not ideal for something you will be sleeping with every single night.  
The best, most sustainable comforters are made using biodegradable and natural materials. So go for comforters with an outer shell made of GOTS-certified organic cotton, linen, Tencel lyocell, hemp, or bamboo lyocell. 
For the filling, organic cotton and bamboo lyocell are great options here as well. If you are fine with a comforter made using animal products, you can also choose one containing responsibly sourced down, recycled wool or organic wool. 
In need of a duvet cover for your new comforter? Make sure to check out our bedding post here.
OUR TOP PICKS FOR COMFORTABLE, SUSTAINABLE COMFORTERS:
Materials: Organic Cotton
Price: $298-378
Coyuchi is an ethical brand selling clothes as well as all kinds of home goods for people striving to live as sustainably as possible.  
Its diamond-stitched organic cotton comforter is a comfy comforter that you can use by itself all year round or as a lightweight duvet insert.
It features a diamond-shaped quilting that holds a 360 gsm organic cotton batting in place. 
Available in three different colors, Coyuchi's comforter is made of 100% GOTS-certified organic cotton that is grown and woven in India. It does not contain any synthetic fibers, and the shell fabric is also Fair Trade certified. 
The comforter is 5-star rated by the company's customers, and it is packaged and shipped in a practical, reusable organic cotton bag. At the end of the comforter's life, you can send it back and the brand will take care of its recycling. 
Coyuchi is a member of 1% For The Planet, and its contribution directly funds Fibershed, a network that helps combat climate change through carbon-neutral farming. 
Shop Diamond-Stitched Organic Cotton Comforter
---
Materials: Bamboo Lyocell
Price: $269-349
Ettitude designs and creates home textiles, loungewear and accessories all made of bamboo fabric. It has a bamboo comforter that you can choose in a lightweight version for the summer or in a warmer fabric for the winter. 
Available for queen, king or California king-size beds, Ettitude's comforter features a fabric shell made of CleanBamboo™, the brand's signature fabric.
It is produced using bamboo sourced from FSC-certified forests, and it is made in a non-toxic, closed-loop system where 98% of the water that is used gets recycled. 
The comforter's filling is made of 100% bamboo lyocell, and the final product is very breathable, cooling and soft on the skin, keeping you cozy all night. 
It is certified OEKO-TEX Standard 100, meaning that it is free of harmful substances, and it comes packaged in a reusable zipper bag made from recycled water bottles. 
Ettitude is a certified B Corporation that is also climate-neutral certified and a member of 1% For The Planet. It is also very transparent about its supply chain and environmental impact. 
Shop Ettitude's Bamboo Comforter
---
Materials: Tencel Lyocell 
Price: $169-237
Buffy is a sustainable brand specialized in the creation of eco-friendly sheets, comforters, duvet covers and pillows.
Designed for temperature regulation, the Breeze comforter is available for twin, queen, king and California king-size beds. 
This comforter is ideal if you live in a warm climate or if you are always hot at night.
It retains minimal body heat, and it absorbs moisture to keep you cool and dry no matter the temperature in the room. 
Buffy's comforter is light and airy, and it even won the Architectural Digest 2022 CLEVER award. Both its cover and fill are made from Tencel lyocell, which is produced from sustainably harvested wood pulp from eucalyptus trees.
We love that Buffy discloses the carbon footprint of the product to show customers that even the most sustainable products have an environmental impact!  
The brand also offsets all CO2 emissions generated from freight and customer shipments, and it sends its products in boxes made of FSC-certified recycled materials. 
Shop Buffy's Breeze Comforter
---
Materials: Organic Cotton, Recycled Polyester 
Price: $118-208
Under The Canopy creates all kinds of home textiles, pillows and loungewear with a mission to make our homes safer, more sustainable and healthier. 
The brand has a down alternative comforter that is available in three different weights.
You can choose between a lightweight version, a heavyweight one and a comforter for all seasons, according to your needs and preferences. 
Produced using eco-friendly materials, Under The Canopy's comforter contains a 100% recycled polyester fill certified by the Global Recycled Standard. Its outer shell is made of GOTS-certified organic cotton that is also OEKO-TEX certified to ensure the product is free of harmful chemicals. 
Under The Canopy's down alternative comforter features helpful tie loops to help secure the corners in place and keep the insert from sliding around. 
Colored using low-impact dyes, this comforter is also vegan and cruelty-free. Verified buyers rated it 4.8 out of 5, which proves how well-made and comfortable it is! 
Shop The Down Alternative Comforter
---
Materials: Cotton, Glass Microbeads
Price: $219-269
Shades of Green is an online shop where you can find various types of home goods that help people transition to a more eco-friendly lifestyle. It has a weighted comforter that is machine washable, sold by the brand Baloo Living. The comforter can fit full/queen or king-size beds, but no matter the dimensions, it molds to your body perfectly.  
It can also be used in all climates as it does not trap heat and helps keep cool even in the summer. 
The Baloo comforter is made of 100% chemical-free cotton and it is weighted with glass microbeads. The quilted pattern holds the filling tightly in place, so you will not have to worry about pooling or bunching.   
Baloo Living is a carbon-neutral company, and it is a member of the NYC Fair Trade Coalition and the Ethical Brand Directory. 
The brand also donates a portion of its profits to the Pajama Program, which provides new pajamas and books to vulnerable children living in foster care and homeless shelters. 
Shop The Shades Of Green's Weighted Comforter
---
Materials: Silk, Organic Cotton
Price: $349-399
Nest Bedding is an American brand selling sustainably made mattresses, bedding, beds and sleeping accessories. 
The company offers a silk comforter made to provide comfortable sleep all year long. It is breathable and fluffy, and it naturally wicks moisture and does not retain heat.  
Perfect for all seasons, Nest Bedding's comforter should keep you cozy and warm in the colder months and cool when the temperatures rise again. It is designed to fit full/queen or king and California king-size beds. 
The comforter's outer shell is made of GOTS-certified organic cotton fabric. Ideal for optimal airflow and cooling, the cotton weave encapsulates tufts of lofty Mulberry silk. 
Nest Bedding's comforter is sold in a reusable tote bag that you can then reuse for storage or as a practical shopping bag for everyday errands. It also comes with a 30-night sleep trial so you can make sure the comforter is exactly what you need. 
Shop The Silk Cloud Comforter
---
Materials: Wool, Organic Cotton
Price: $441-627
PlushBeds is a California-based company selling sustainable mattresses, pillows and bedding. It has a hypoallergenic, natural wool comforter that is exceptionally lightweight and dense at the same time and has a naturally springy texture.  
Very soft and breathable, PlushBeds' comforter is handmade using ethically farmed, natural wool fill.
It also features a GOTS-certified organic cotton sateen cover that helps wick away moisture. 
The comforter is tufted by hand and stitched at the perimeter. The wool filling warms evenly without bunching or shifting, providing restorative sleep to all its users. 
PlushBeds' comforter is custom-made to order in California, and it is non-toxic and free of harsh chemicals or irritating detergents. 
The brand donates a percentage of every purchase to the charity of your choice. At checkout, you get to choose which nonprofit to support among over 1.5 million organizations. 
PlushBeds is also rated A+ by the Better Business Bureau, and its products are GreenGuard Gold certified as well as eco-INSTITUT certified. 
Shop The Handmade Natural Wool Comforter
---
Materials: Organic Wool, Organic Cotton 
Price: $403-648
Rawganique creates sustainable clothing and home goods with full control over its supply chain: the company grows, weaves, knit and sews products made of hemp, linen and organic cotton. 
Its VIRGINIA comforter is made in six different sizes to fit most beds, and it is incredibly warm, fluffy and soft, and perfect for all four seasons.
The shell is made of 100% organic cotton grown in the United States, and it is filled with certified organic wool. 
The quilting prevents the wool fill from shifting and bunching, so the warmth is evenly distributed. The brand also sells a matching duvet cover made of organic cotton.
Entirely made in the USA, Rawganique's comforter is unbleached and dye-free, and it is not treated with chemicals. It contains no fire retardants, dioxin, formaldehyde, or other toxic substances. 
Shop The VIRGINIA 100% Organic Wool Comforter
---
Materials: Bamboo Viscose, Silk
Price: $319-703
Cozy Earth is specialized in the creation of bamboo loungewear as well as home textiles for the bedroom and the bathroom. 
The brand sells a comforter that is ideal for hot and humid climates. It is highly breathable and has temperature-regulating and moisture-wicking properties, keeping you cool and comfy during the night. 
Cozy Earth makes its comforter in two different materials so you can choose whichever you prefer. It is either made from 100% bamboo viscose or 100% Mulberry silk. 
The fabric is lightweight and very soft on the skin, and the enhanced weave is designed to prevent pilling and make the product last even longer. 
The comforter comes with a ten-year warranty, and the brand allows you to try it for 100 nights, which is perfect if you are still unsure of your choice. 
Shop Cozy Earth's Bamboo/Silk Comforter
---
Materials: Organic Merino Wool, Organic Cotton
Price: $149-369
Sleep & Beyond is a family-owned manufacturer of organic bedding. Its products are made in Fair Trade-certified factories in Kyrgyzstan, China and India.  
The brand has a four-season comforter, the myMerino comforter, that can be used on twin, king and queen-size beds.
It even has a version for cribs if you are looking for a high-quality, hypoallergenic comforter for your little one! 
Designed to keep you warm in the winter and cool in the summer, Sleep & Beyond's comforter helps wick away moisture and regulate your body temperature during the night. 
The comforter is filled with GOTS-certified organic Merino wool that also received the WOOLMARK certification for its 100% pure wool quality. It is encased in a GOTS-certified organic cotton sateen cover. 
Sleep & Beyond's comforter is naturally mold, dust-mite and mildew resistant. It is sold with a five-year warranty, and it comes in a reusable, organic cotton bag. 
The brand sometimes donates its organic bedding to GIFT, a California nonprofit organization working to prevent human trafficking. 
Shop Sleep and Beyond Mymerino comforter
---
Materials: Down, Organic Cotton
Price: $277-462
SOL Organics makes sustainable, organic bedding to keep you comfortable and cozy at night without hurting the planet and your health. 
The brand's down comforter can fit twin, queen, king and California king-size beds, and you can buy a lightweight version for the summer or a heavier one to use for all seasons.
Produced in Canada, the comforter is made of 100% Canadian white down that is responsibly sourced. The cover is very soft to the touch, and it is made using Fairtrade and GOTS-certified organic cotton. 
SOL Organics' down comforter is hypoallergenic, and the cotton used in the brand's products is sustainably grown and harvested in India. It is also OEKO-TEX certified, which means that it is free of harmful substances like pesticides, endocrine disruptors, formaldehyde and phthalates, so it is entirely safe for kids and adults. 
Shop Sol's organics down comforter
---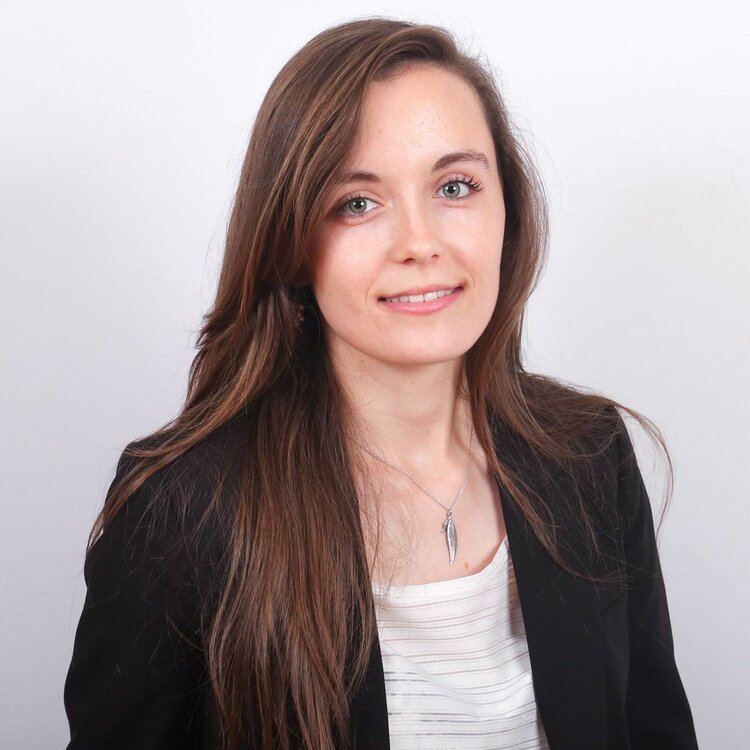 About the Author:
Eva Astoul is a French freelance writer, specializing in content related to sustainability, simple living, and a growth-focused healthy lifestyle.
She runs her own blog, Green With Less, to inspire people to live a more minimalist and sustainable life.
---
MAKE SURE TO PIN THE PHOTO BELOW TO SAVE THIS POST FOR LATER!
---
WANT MORE SUSTAINABLE BRANDS? VISIT OUR BRAND DIRECTORY!
Our Brand Directory is home to hundreds of sustainable brands, from makeup to cleaning supplies, from underwear to shoes. We have broken everything down by category for easy shopping, along with discount codes unique to Sustainably Chic viewers.
Shop the Sustainable Brand Directory
---
RELATED READING YOU MAY ALSO ENJOY:
---
#Content-Attribution#
Content Creator: Eva Astoul
Date: