11 Sustainable Cat Toys and Products Purrfect for Your Feline Friend
SUSTAINABLE AND ECO-FRIENDLY CAT TOYS & PRODUCTS
Let's be honest, purchasing sustainable products for your cat is probably the last thing on your mind!  Sometimes it can be challenging enough to get ourselves on the sustainability track, let alone our fur babies.  Don't be discouraged, eco-friendly cat products are out there and I've made a list of products to create your kitty's purrfect sustainable sanctuary!
WHY BUY ECO-FRIENDLY CAT TOYS AND PRODUCTS?
Of course, we want to buy products that are better for the planet, but did you know eco-friendly products are better for your cat too?  It's actually not that surprising if you think about it.  Natural materials like wool and tree branches attract your kitty and are much safer than some of the conventional pet products out there.  In the US there are no safety regulations about what pet toys can be made out of, so be careful and do your research!
WHAT TO LOOK FOR WHEN BUYING SUSTAINABLE PRODUCTS FOR YOUR CAT
Purchasing products made of natural materials is usually the best way to go when it comes to our cats and the planet.  Materials like wood, hemp, wool, and cork are excellent sustainable resources and have many benefits for our feline friends as well!
I also love products made of recycled plastic or other reclaimed materials, especially as an alternative to conventional plastic products.  Anything to help keep those pesky water bottles out of the ocean!
Don't know where to start looking? EarthHero is one of my favorite places to shop for all things sustainable and they have a pretty extensive pet section!  Also, never underestimate the power of Google.  You can find plenty of great sustainable small businesses just by doing a simple search.
SHOULD I GET RID OF ALL MY CAT'S STUFF AND START FRESH?
Definitely not!  Your kitty won't appreciate you throwing out her favorite toys and keeping the products you already have is actually one of the most sustainable options.  When the time comes to buy new items for your kitty, you will know that eco-friendly options are available!
If you can't stand looking at that ugly old cat tree anymore, don't just put it out by the curb.  Animal shelters would gladly it off your hands along with any other gently used cat items you'd like to donate.  Don't forget to thoroughly clean items before donating.
NOW, OUR TOP PICKS FOR ECO-FRIENDLY CAT PRODUCTS:
Brand | Honest Pet Products
Price | $19.99
Material | Hemp, wool, wooden clip
You and your cat will love playing with this fun, colorful string toy made from sustainable materials! Strong hemp twine is durable enough to keep up with your kitty's claws & she will love the smell of the lanolin naturally produced by the hand-felted wool ball.  Enjoy playtime together with your fur baby or hang the Eco Comet up, using the clip, for independent play.  A bell is also concealed inside to further entice your kitty.
Honest Pet Products is committed to making eco-friendly pet products while supporting the planet and its people! Many of the wool parts of their cat toys are hand-made by women supporting their families in Nepal! Consider purchasing Honest Pet's fun-filled Eco Catty Pillar to give additional support to these families in need.
Shop Eco Kitty Comet
---
Brand | Noggins & Binkles
Price | $20.01
Material | Cork
These lovely cork ball toys are the perfect alternative to plastic ball toys!  Cork is harvested tree bark that can regrow and be harvested again later, making it an excellent sustainable material, and of course, cork is biodegradable!  Ball toys are great for batting and chasing around, but your kitty will also love to sink their teeth and claws into the natural cork. 
Cloth ball toys get dirty so fast and need to be washed, but these cork balls can be easily wiped off and are ready to go again!  Even the super cute leopard print design is painted on with organic linseed oil paint.  Noggins & Binkles has everything covered!
Shop Cork Ball Toys
---
Brand | Dharma Dog Karma Cat
Price | $69.95
Material | Wool
Cats are naturally attracted to small, cozy spaces so they will love the all-natural wool ombre cave!  This beautifully crafted bed is perfect for cats and small dogs up to 16 pounds. 
As we mentioned earlier, the lanolin in wool naturally attracts your pet and even helps condition their paws and fur!  The navy ombre cave is gorgeous, but Dharma Dog Karma Cat offers a variety of charming beds in several unique styles!
Since 2013, Dharma Dog Karma Cat has been committed to making quality, sustainable pet caves and other eco-friendly pet products.  They support women artisans in Nepal who earn a fair living wage by thoughtfully handcrafting your kitty's next favorite hang out!
Shop Wool Ombre Cave
---
Brand | Catit
Price | $2.69
Material | Linen, raffia, dried cornhusk
Your cat will love kicking around these cute little mice toys made of all-natural, eco-friendly materials!  Cornhusk and Raffia make a fun, crinkly sound and have a texture that kitties want to sink their claws into.  Just in case your fluffy friend isn't already having a blast, mice toys come with catnip included! These little guys are also budget-friendly and can conveniently be added to your next Chewy order.
Shop Cornhusk & Raffia Mice
---
Brand | Snuggly Cat
Price | $46
Material | Recycled plastic bottles
Are you looking for a new way to reduce your cat's boredom or even deter destructive habits? 
The Ripple Rug is basically a jungle gym for your fur friend!  Your kitty will love to scratch, groom, sleep, and play on this very large (47" by 35") activity mat made of 100% recycled plastic bottles! 
The holes in the top mat are great for picking up loose hair but don't worry, this eco-friendly rug is easy to clean. It comes in four neutral colors that will match any setting.  The Ripple Rug is sure to please you, your kitty, and the planet!
Shop The Ripple Rug
---
Brand | Imperial Cat
Price | $29.99
Material | Recycled paper
Keep your kitty's claws out of your couch and into this adorable dachshund scratching board made of 100% post-consumer recycled paper!
This uniquely curved scratching board is great for scratching and napping. It's a good idea to have plenty of scratching options around your house to keep up with your cats scratching needs and give them something more entertaining to shred than your furniture. This scratching board also comes with a bag of organic catnip that will likely send your kitty into a scratching frenzy! You and your fur baby may also be interested in the Dalmatian scratching board.
Shop Dachshund Cat Scratching Board
---
Brand | P.L.A.Y. Pet Lifestyle and You
Price | $9.90
Material | Recycled plastic bottles, organic catnip
Have you ever been tempted to give your kitty a piece of your tuna roll?  Try these adorable food-shaped, eco-friendly toys instead!  P.L.A.Y.'s cat toy food collection comes in five super cute varieties:  sushi, donuts, fruits, veggies, and fried chicken. 
These toys are carefully handcrafted with fun crinkles and organic catnip on the inside, so your cat will love to chomp on them!  Just throw them in the washer when they get too dirty.
If you and your cat love the food collection, you'll be sure to enjoy the critters and holiday collections!
P.L.A.Y.'s toy food collections aren't just delicious looking, they help the planet by taking plastic bottles out of the environment and inside of these amusing toys as stuffing!  Besides creating sustainable pet products, P.L.A.Y. has also helped support several animal welfare groups!
Shop Cat Toy Food Collection
---
Brand | TheMauStore
Price | $288
Material | Wooden tree branches, rattan baskets, polyester and acrylic plush, rope
If you've ever purchased a traditional cat tree or condo, you might have been unhappy with how tacky they look in your home.  The next time you're in the market for a cat tree, look no further than this gorgeous real wood cat condo from TheMauStore!  Honestly, there are so many things to love about this cat tree. 
Its modern, minimalistic design will look great in any space, but your cat will still love hanging out in this condo made of real tree branches.  TheMauStore's cat condos still have all of the features your cat loves, like natural rattan baskets for napping, rope for scratching, and pom-poms for playing.  The super comfy plush pillows inside the baskets can be taken out and washed.  Since this cat condo is made of actual tree branches, each condo is its own unique work of art!
You can feel even better about your new condo knowing that TheMauStore is committed to planting one real tree for every cat tree purchased! They also donate 5% of proceeds to animal charity!
Shop Wooden Cat Condo
---
Brand | Ohmaker
Price | $16
Material | Stainless steel, rubber feet
Every cat owner knows the pain of having to deal with a stinky, dirty, plastic litter box.  They absorb nasty odors, build up residue, and may even deter your kitty from using the bathroom in them. 
If you're tired of replacing your plastic litter box, the Ohmbox is the last litter box you will ever have to buy!  Unlike conventional plastic boxes, this durable stainless steel litter box will last a lifetime.  Stainless steel is easy to clean and doesn't encourage bacteria and mold growth like plastic.
With your purchase of the Ohmbox, Ohmaker donates a portion of proceeds to animal charity!
Shop OhmBox Stainless Steel Cat Litter Box
---
Brand | Healthy Pet
Price | $22.99 for a 16.7 lb box
Material | Reclaimed wood
Cats and their humans can have some pretty high standards when it comes to litter.  Fortunately, Healthy Pet has you covered with its Ökocat wood clumping litter! 
Öko is the German word for "eco" and you can tell this brand really cares about the environment.  This litter comes from 100% reclaimed wood and can be composted or even flushed down the toilet!  There are no added dyes or fragrances and virtually no dust.  Wood litter is an excellent alternative to dusty clay litters that end up in landfills and it's much safer for your kitty and you!
For over 30 years, Healthy Pet has been committed to making eco-friendly pet products from renewable and reclaimed materials!  They also understand the importance of having a great work environment for their employees, community outreach, and giving back to animal welfare groups!
Shop Ökocat wood clumping litter
---
Brand | Modern Sprout
Price | $11.99
Material | Terracotta planter, coco husk net pot, coco pith disk, non-GMO catnip seeds, plant food
Gardening gurus may scoff, but this adorable little planter kit is perfect for beginners, apartment dwellers, or notorious plant killers!  Growing your own catnip is a great way to provide a sustainable treat for your kitty instead of buying pre-packed catnip and creating more waste. 
The Tiny Terracotta Kit has everything you need to start growing catnip for your furry friend and it's so easy!  Once your catnip gets big enough, the coconut pot filter makes replanting a breeze.  Don't forget to reuse the terracotta pot for your next green baby.  Also a great learning activity for kids!
Modern Sprout is a Chicago-based, eco-friendly company offering carefully crafted, sustainable products for indoor gardening.  They donate a portion of proceeds to ecological charities while providing employment to vulnerable Chicago residents.
Shop Curious Catnip
---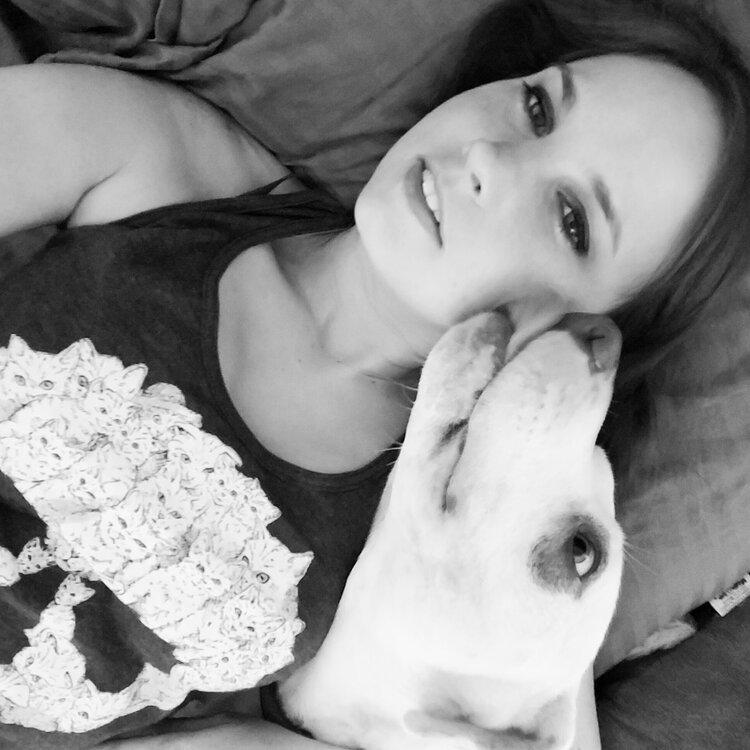 About the Author
Amy Kinchen is a freelance writer and stay-at-home mom living in Florida. She loves to learn new things about sustainability and tries to incorporate them into all aspects of her life. Her family, including the furry members, are her world and she believes that helping animals and the planet should go hand-in-hand. Amy enjoys fostering kittens for her local animal shelter when she has the time. You can find her on Instagram here.
---
MAKE SURE TO PIN THE PHOTO BELOW TO SAVE THIS POST FOR LATER!
---
WANT MORE SUSTAINABLE BRANDS? VISIT OUR BRAND DIRECTORY!
Our Brand Directory is home to hundreds of sustainable brands, from makeup to cleaning supplies, from underwear to shoes. We have broken everything down by category for easy shopping, along with discount codes unique to Sustainably Chic viewers.
Shop the Sustainable Brand Directory
---
RELATED READING YOU MAY ALSO ENJOY:
---
#Content-Attribution#
Content Creator: Amy Kinchen
Date: