10 Eco-Friendly Body Wash Brands for a Zero Waste Shower
the best eco-friendly body wash & soap
As the place that likely holds the majority of your daily use products, revamping your bathroom to be more eco-friendly can make a big difference in limiting the amount of  plastic disposables in your home. With containers, wrappers, boxes, tubes, and bottles bursting out from nearly every shelf, it can feel like an overwhelming process to know where to start. Your shower essentials are your armor for the day, and a shift to be more sustainable does not mean a sacrifice of quality. With organic ingredients and natural scents that are better for your skin, and zero-waste packaging that's better for the environment, swapping your standard body wash for a superb sustainable alternative allows you to self-care and save the planet.  
HOW CAN YOUR SHOWER BE MORE SUSTAINABLE?
A quick and efficient shower is just one way to keep the earth cleaner while you wash, another is to take notice of the packaging for the products you use. A single bottle of shampoo, conditioner, or body wash can come in layers of plastic with a lifespan as short as the time it takes for you to finish it. Sustainable products are built to be reused, so the more you can refill instead of rebuy the better your shower will be for the environment.  When it comes to ingredients, beauty products are typically packed with harsh chemicals and synthetics, your eco-friendly wash alternatives should always be safe and non-toxic and carry an ingredients list of familiar, organic materials. 
WHAT TO  LOOK FOR IN A ECO-FRIENDLY BODY WASH?
Though recycling your plastic body wash bottles after use is a notable effort, it's far from a perfect solution to solve our planet's plastic problems. An even better idea is to replace the need for single-use plastics all together. That's why the best body wash bottle is no bottle at all. With bar soap, you get all the joys of a luxurious lather without the wasteful packaging. If bar soap doesn't feel like the right product for you, a refillable and reusable bottle is a great plastic-free alternative to disposable body wash. We all love a body wash that smells good, but manufactured fragrances can be packed with harmful parabens and sulphates. For this reason, look for smells that are organic and derived from natural essential oils such as lavender, peppermint, or rose. You can also be mindful of a brand's ethical practices and affiliations. A company that gives back to their community, or finds a way to offset their carbon footprint, deserves our extra attention.
NOW, OUR TOP PICKS FOR ZERO-WASTE & ECO-FRIENDLY  BODY WASH:
Pure-Castile Bar Soap
These 100% true pure-castile soaps are ethically manufactured using only the purest organic and certified fair-trade ingredients. With a legacy that spans 150 years and 5 generations, the Dr. Bronner's name guarantees a high quality product that is also environmentally responsible. Their soap bars are biodegradable and packaged in 100% post-consumer recycled wrapper.
With 7 different scents to choose from, plus an unscented option, there is sure to be something in stock for everyone. Awaken your skin with their most popular Peppermint scent, or embrace the floral freshness of their Rose. Use as a body, face, or hair wash for an all-in-one bar soap that soothes and softens without drying out.
Shop Dr. Bronner's
---
Refillable Body Wash
Not a fan of bar soaps? Plaine Products provide a refillable and reusable body wash option to eliminate single-use plastic.  When you are getting low on product simply order a refill bottle, empty and rinse your finished bottle, switch the pump to the refill bottle, and send the empty bottle back.
All Plaine Products are made using plant-based ingredients, free of sulfates, parabens, phthalates, silicone, and palm oil, and designed to biodegrade. Their body wash is available in two scents,  Citrus + Lavender or Rosemary + Mint + Vanilla, with an unscented option as well. Subscribe to one of their refill plans, and receive your refills automatically in a timeframe of your choice.
code: natalie20 for 20% off
Shop Plaine Products
---
Bodywash Bars
Started in a small kitchen in her New Zealand home, founder Brianne West set out to find a formula to offset the amount of waste created by the cosmetics industry. Ethique is a 100% plastic-free, plant-based, certified carbon neutral brand offering all types of zero-waste bath and body products.
Their body washes are made of biodegradable, sustainably sourced, naturally-derived and palm oil free ingredients. Among their many natural scents, as well as an unscented option, are Lavender + Peppermint and Lime + Ginger. Furthering their efforts of carbon offsetting, for every purchase made one tree or mangrove is planted.
Shop Ethique
---
Mind and Body Wash Refillable Glass
Founded in 2015 in San Francisco, Bathing Culture is inspired by adventure, and aims to create a body wash that will cleanse you from the day's activities without stripping your skin of moisture. Their refillable body wash is made with organic ingredients, including skin superheroes Aloe, Shea and Guar, and scented with natural essential oils. With their concentrated formula, you need only use a dab, promising 80 showers from one 8oz bottle. 
The available scent, Cathedral Grove, encapsulated the smell of the Redwood canopies of Northern California. You can refill your Bathing Culture glass bottle at one of their many retail partners or buy a gallon bottle to save on packaging and refill at home as needed. 
Shop Bathing Culture
---
Refillable Castile Wash & Bars
Another similar brand to Plaine Products, Alpine Provisions, is making zero waste bath soap cooler than ever. Their Castile Body Wash is made of a rich combination of organic Olive and Coconut Oils, and since it is super concentrated, you don't have to use much. In addition, the ingredients used are all sustainable, making it 100% biodegradable, natural, organic, and sourced with respect for people & the planet.
Shop Alpine Provisions
---
Soap Bars
Soap Distillery's unique soap brand creates zero-waste soap bars inspired by drinks like Limoncello, Whiskey, and Mint Mojito! They also make sure to use only sustainably-sourced ingredients and plastic-free packaging.
code: Natalie10 for 10% off
Shop Soap Distillery
---
Soap Bars
These sustainable, award-winning soap bars from UpCircle are 100% certified natural, vegan, palm oil-free, and cruelty-free! If you are passionate about food waste, you will love to hear they create their soaps from discarded coffee, fruit stones and chai spices. Hundreds of reviews say their products are amazing, and if you live in the UK you can take advantage of their send-back program for their body wash bottle.
Shop Upcircle
---
Charcoal & Pink Clay Soap Bars
This brand is particularly popular for its two soap bars - Bamboo Charcoal & Pink Clay. Bamboo Charcoal has been used for centuries in the Far East, purifying and cleansing the skin of dirt by drawing impurities from deep within pores. The pink clay is known for drawing out impurities by cleansing without stripping or drying out your skin.
Shop Herbivore
---
Waterless Body Wash Concentrate
This interesting 3x concentrated soap fits a whole bottle of body wash in a 100ml travel-friendly aluminum tube! The body wash is activated in the shower by water and comes with a unique key to make sure every ounce is squeezed out of the bottle to avoid waste.
Shop Everist
---
National Parks Soap Set
This soap set is inspired by America's most iconic parks: Acadia, Zion, and Redwood! These vegan & cruelty-free soap bars are made in collaboration with Parks Project. With every purchase from this collection, 5% of sales support the great work being done by the National Parks Conservation Association.
Shop Ursa Major
---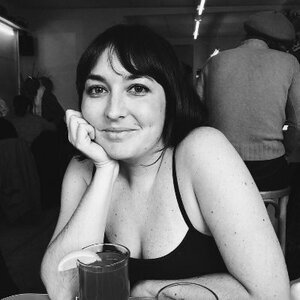 About the Author:
Julia Grinberg is a writer based in Philadelphia, PA. She is a blog contributor for the vegan shoe brand Sylven New York, and the upcycled leather accessories brand Hyer Goods. When she is not writing on the topic of sustainable fashion, she is crafting short stories for various outlets and is currently working on a collection of creative nonfiction essays.
---
MAKE SURE TO PIN THE PHOTO BELOW TO SAVE THIS POST FOR LATER!
---
WANT MORE SUSTAINABLE BRANDS? VISIT OUR BRAND DIRECTORY!
Our Brand Directory is home to hundreds of sustainable brands, from makeup to cleaning supplies, from underwear to shoes. We have broken everything down by category for easy shopping, along with discount codes unique to Sustainably Chic viewers.
Shop the Sustainable Brand Directory
---
RELATED READING YOU MAY ALSO ENJOY:
---
#Content-Attribution#
Content Creator: Julia Grinberg
Date: